Working in Toronto: 2023 Economic Guide & Job Opportunities
Posted by Frank Polsinello on Friday, December 23, 2022 at 1:45 PM
By Frank Polsinello / December 23, 2022
Comment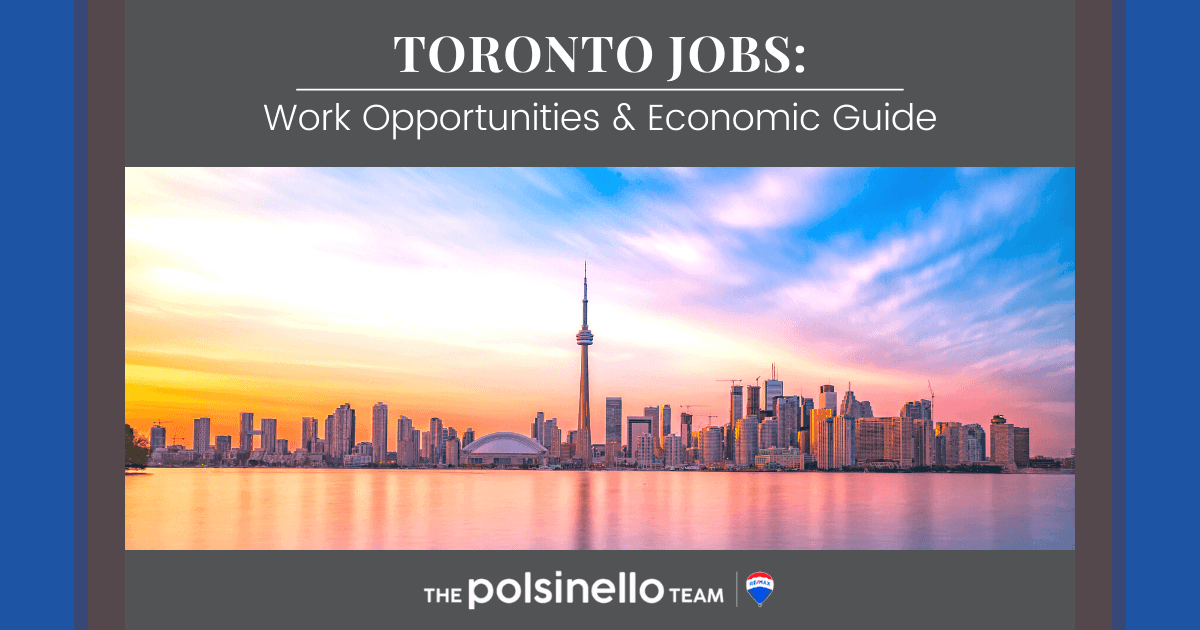 The city of Toronto, Ontario, is considered an international hub for business, finance, culture, and the arts. Canada's largest media outlets and broadcasters are all headquartered here. The Toronto skyline is recognizable from its many high-rise condos, financial buildings, multinational corporate headquarters, and the Toronto Stock Exchange.
Toronto's diverse economy has a financial sector, technology companies, aerospace companies, environmental innovation, and tourism. This city has excellent job possibilities waiting for anyone moving to Toronto. Read on for a closer look at Toronto's economy and some of the many opportunities available here.
Toronto's Top Employers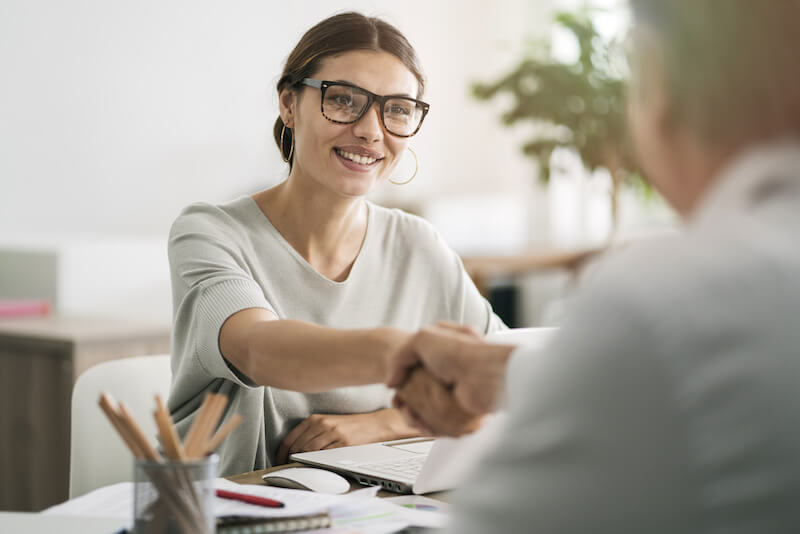 The largest employer in Toronto is the Canadian Imperial Bank of Commerce (CIBC). This financial services company employs approximately 15,000 people in the Greater Toronto area and has international branches in the UK, the US, Asia, and the Caribbean.
Magna International builds automotive technology and has been headquartered in the area since the 1960s. The company employs approximately 11,500 people and is currently working to innovate battery packs and enclosures for electric vehicles, develop self-driving technology kits for Lyft cars, and create smart cars.
Rogers Communications provides jobs to approximately 10,000 employees in the Toronto area. It's one of the largest cable television companies in Canada and owns radio stations, phone, and internet services. Rogers Media owns and operates Cable Atlantic, Rogers Sportsnet, The Fan 590 radio, and numerous other radio stations. Rogers Sports and Media owns the Toronto Blue Jays baseball team, which plays its home field games at Rogers Field in Toronto.
Bell Canada is a direct competitor to Rogers Media. Although Bell is headquartered in Montreal, Quebec, it employs 7,900 people in Toronto. Bell Mobility provides mobile phone services, and Bell Satellite TV provides direct television broadcast services.
The Toronto District School Board is also one of the largest employers in Toronto, with 5,500 employees. The District administers 473 elementary schools, 110 secondary schools, and five adult education schools with an annual budget of about $3.5 billion.
Other large employers include the Hudson's Bay Company (4,100 employees in the retail sector), Deloitte (4,000 employees in the financial, tax, and audit sector), and Air Canada (3,100 employees in Toronto).
Additional Large Companies in Toronto
Scotiabank
Bank of Montreal
Bell Canada
TD Bank
Telus
Toronto Economy Facts & Figures
Toronto is the single largest financial contributor to Canada's overall economy. The Greater Toronto area, with a population of nearly 7 million people, accounts for 20 percent of Canada's entire GDP. Half of the nation's manufactured goods are produced in Greater Toronto. The city's total economy amounts to approximately $450 billion annually.
Toronto's economic growth has been on a consistent upward trend for more than a decade. Its economy totalled about $282 billion in 2009 and has increased to today's total of $450 billion. The city is the second-largest financial centre in North America, trailing only New York City. It also has the second-largest food and beverage industry in North America and the third-largest tech sector, trailing only San Jose, California, in the US and Montreal, Quebec.
Multinational tech companies with Canadian headquarters in Toronto include Apple Canada, ASUS, Google Canada, Intel, and Microsoft Canada. Major food and beverage companies with their Canadian headquarters in Toronto include Coca-Cola, McDonald's Canada, and Westons (George Weston Limited).
Tourism is also big business in Toronto. The Toronto Eaton Centre draws in more than 47 million tourists looking for fun things to do in Toronto every year. Another big tourism draw is the PATH network, the largest underground shopping centre globally. More than 70 Toronto buildings connect through the PATH tunnel system, and it has more than 1,200 retail stores. The PATH system is also used by an estimated 200,000 Toronto pedestrians every day, as the tunnel system helps them avoid traffic and wintertime cold. More than 30,000 townhomes and residences are within walking distance of PATH.
Additional major tourist attractions contributing to Toronto's economy include the Toronto Islands, Ripley's Aquarium of Canada, the CN Tower, and the Casa Loma mansion and museum. Toronto's diverse population has helped create entire districts with international cuisines and shops, such as Little Italy, Greektown, Chinatown, and Koreatown.
Toronto is home to several major professional sports franchise teams, including Canadian football (Toronto Argonauts), baseball (Toronto Blue Jays), ice hockey (Toronto Maple Leafs), and basketball (Toronto Raptors).
Toronto Industries
Toronto's location on Lake Ontario allowed it to become a significant water shipping distribution point throughout its early history and undoubtedly contributed to the city's growth over many years. As a result, Toronto surpassed Montreal in total population in the 1970s. The robust shipping industry allowed the financial sector to grow into the leading financial centre of Canada, with such a substantial and diversified manufacturing sector in the region. Shipping on Lake Ontario is minimal in Toronto's economy today, but it played a vital role in the city's prosperity.
The Strategic Aerospace and Defence Initiative contributed to Toronto developing the second-largest aerospace sector in Canada. Training programs include the Space Engineering Program at York University and the Institute for Aerospace Studies at the University of Toronto. These highly technical schools then provide new graduates for the aerospace sector, employing 20,000 workers as systems engineers and equipment producers.
The fashion industry is also a significant contributor to Toronto's industries and economy. Fashion jobs are divided among retail, manufacturing, wholesaling, and textile mills and products. More than 50,000 people are employed in the fashion industry in Toronto. Fashion companies headquartered in Toronto include Canada Goose, Joe Fresh, and Roots. There are seven colleges, universities, and trade schools in the Toronto area that provide training for the fashion industry.
Top Industries in Toronto
Wholesale and retail trade
Professional, scientific and technical services
Finance, insurance, real estate, rental and leasing
Health care and social assistance
Manufacturing
Toronto Is Filled with Career Opportunities
Toronto's stature as the leading financial hub of Canada is unlikely to change anytime soon, ensuring the city will remain prosperous and continue growing well into the future. The city's diversified economy and robust educational system provide opportunities across many industries for job seekers. From tourism and aerospace and finance to food and beverages, Toronto is brimming with job and career opportunities for Canadian residents.
If you're looking for your next home in Toronto, contact The Polsinello Team at RE/MAX Hallmark Polsinello Group Realty at (289) 803-3389 to get in touch with Toronto real estate agents who can help you find a Toronto home that's the perfect fit.