My Roof Has Been Damaged. Now What Do I Do?
Posted by Frank Polsinello on Tuesday, August 24, 2021 at 8:20 AM
By Frank Polsinello / August 24, 2021
Comment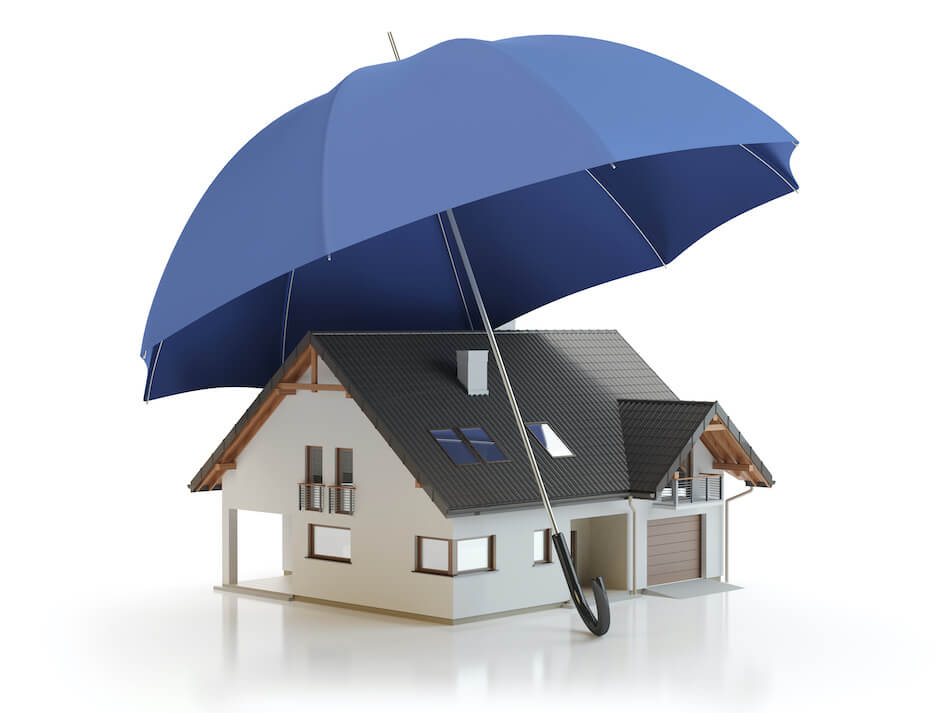 Suppose a big storm comes through, and this time you don't get lucky—wind, hail, and rain dance on your rooftop all night long. In the morning, there are missing shingles, and it's obvious that you've suffered roof damage. Keep reading to learn exactly what to do if your roof is damaged.
You'll need to file a claim, hire a contractor and make sure the insurance company pays for everything you're entitled to. It can be hard to know where to start. Repairing roof damage doesn't have to be a headache.
Understand Your Insurance Sooner Rather Than Later
The best time to understand what your insurance policy covers is before any damage actually happens. That said, even if there are already shingles lying on your lawn, you still need to know what's going to get paid for and what isn't.
Most Canadian home insurance policies cover fire, vandalism, hurricanes, tornadoes, wind, rain, and hail. They don't, however, pay for wear or tear if your roof is old and has deteriorated from age.
Many policies have coverage that depends on the age of the roof. Generally, these policies with cover full repair or replacement if the roof is less than 10 years old. If it's older, they might pay only the depreciated value of the roof, under the assumption that your roof isn't worth as much as when it was new.
That's not a hard and fast rule. Some policies pay full replacement no matter what. Also, some policies put a cap on how much they'll pay for the roof, no matter how new it is. Before buying a home, get a home inspection to uncover any unseen issues that insurance wouldn't cover. If you're unsure what coverage you bought and you haven't yet suffered a loss, now is a great time to check. You can call your agent at any time or read over your policy to stay prepared for challenging situations.
Contact Your Insurance Company As Soon As Damage is Found
When should you contact insurance after damage? Immediately. As soon as you see you might have damage, report it. Call your agent, the company's claim line, or report online. Most companies offer claims services 24 hours a day.
Provide all the detail you can about what happened and what the damage is. Take photographs if you can do so safely. If you had the foresight to take pictures before the event, you'd have "before and after" documentation to strengthen your home insurance claim. Our friends at Reider Insurance in Winnipeg recommend taking as many pictures as possible, from a number of different angles. That way, when the claims adjuster comes to evaluate the damage, you have proof of what your property looked like when the damage occurred.
If your home is uninhabitable, find out how much your policy will pay for hotel rooms and other temporary living expenses. Be sure to keep receipts for all such costs.
Document the Damage to Ensure Maximum Coverage
Your insurance company will send out an inspector to view the damage and validate your claim. In addition, some contractors will offer a free inspection and damage estimate. In any case, be sure that your roof is inspected promptly.
You may have to complete a proof of loss form. Do this quickly. Be prompt about providing all the information your insurance company asks for. This shouldn't be an issue, but most companies require you to file a claim within a year of the incident. It's a smart idea to keep following up with the insurer to ensure they have everything they need and the claims process is moving along.
Whatever you do, tell the truth about the previous condition of the roof and the damage. False statements may give the company the right to throw out your claim and void your policy.
Choose a Vetted Contractor
In most cases, it's up to you to decide who will do the repairs. If your insurance company has preferred contractors, you're free to use them or someone else. Look for an outfit that has experience dealing with the insurance claim process. An experienced contractor will provide an accurate estimate. They'll know if your insurance company is being square with you and help guide you through the claims process. The repairs process is also a good opportunity to update your home with sustainable building trends.
Be Prepared
Your claim will go more smoothly if you think about key items before a disaster happens. Understand your policy, and if you don't have the coverage you need, upgrade or change your policy. Take some "before" photographs of your roof (and, for that matter, your entire home) to validate the value of the asset before it was damaged. With proactive planning, even worst-case scenarios can be managed with ease.