EVEN REAL ESTATE PHOTOS GET THE WINTER BLUES!

Are you thinking about selling this winter, next spring, or early summer?
You need to get architectural exterior photos taken as soon as possible.
You will want potential buyers to see what your home looks like in its best light.
When it comes to photos of your home, green is better than white - so getting your free green photos now means more green ($$$) for you!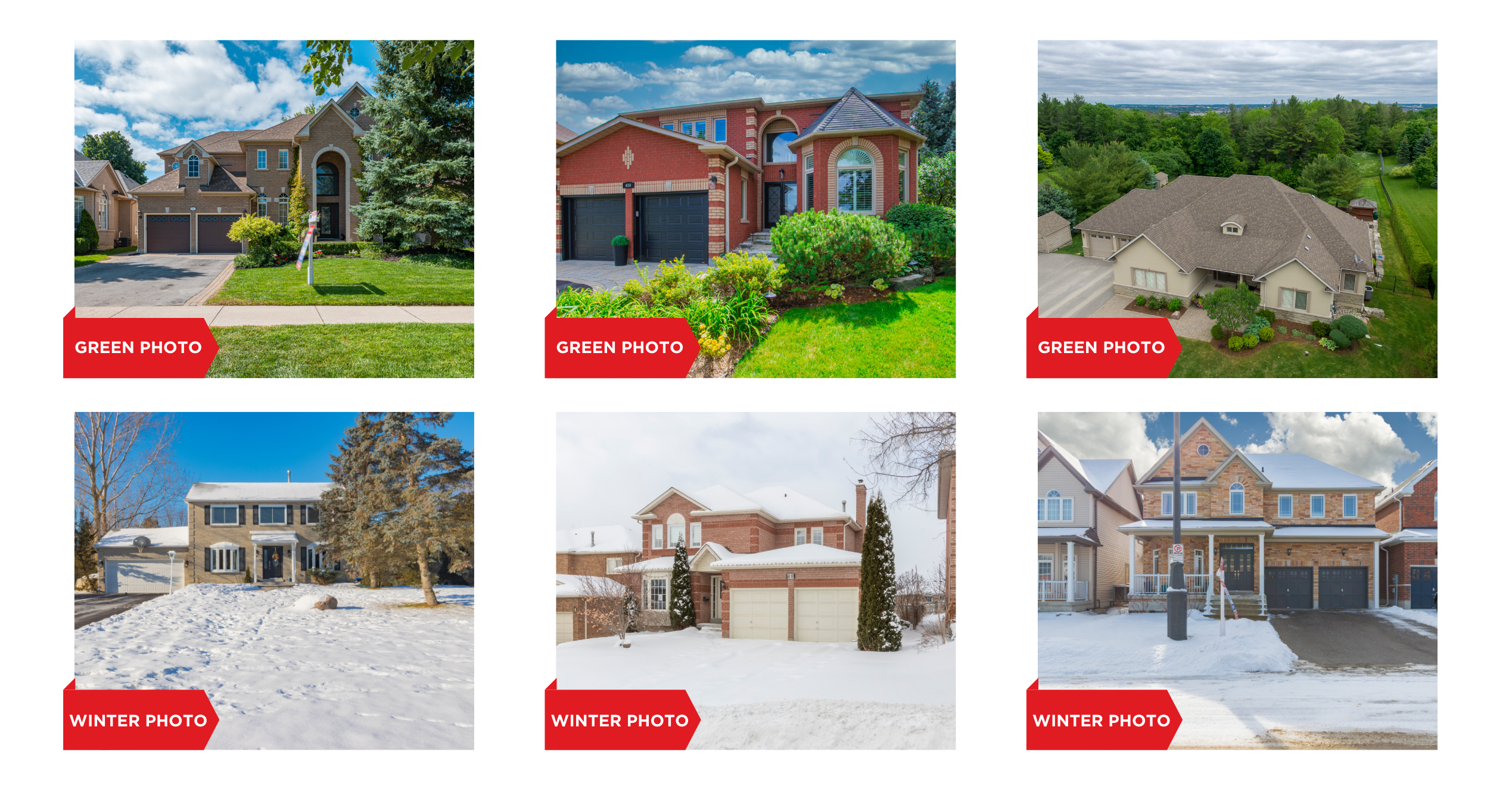 Buyers want to see what your home's yard and landscaping look like in the summer. So, by taking these photos now - before the leaves fall and the snow flies, buyers will have a true representation of your home in full bloom. It just makes sense and can mean more money in your pocket when you are ready to sell!
Schedule a time for our photographers to stop by and take exterior photos free of charge.